A leader motivates people to achieve a common goal. In the Junior League of Raleigh, we know women make great leaders and during Women's History Month this year, we have taken time to recognize women who are forward thinking and women who inspire.
This week we focus on women who lead. Coaching and leadership development expert Denise Minor states that there are five reasons that women make great leaders. These reasons include
We are good at maintaining a healthy work-life balance
We are effective at wearing many hats
We communicate more constructively
We lead by example
We overcome the odds
We have chosen to spotlight four women that embody these characteristics. We don't have to look very far to see these on display every day here in the Triangle. Women lead cities, we lead forces, we lead business and we lead movements.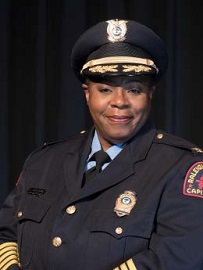 Cassandra Deck Brown
Cassandra Deck Brown is Raleigh's first African American woman police chief. She was permanently placed in the position February 1, 2013. Deck-Brown joined the Raleigh Police Department in 1987. She graduated from East Carolina University and received a master's degree in public administration from North Carolina State University. She is passionate about protecting her community and giving back. She believes that it is important to let girls see that there are opportunities out there for them in male-dominated fields.
Nancy McFarlane
Mayor Nancy McFarlane was the 35th mayor of Raleigh, NC.  She took office in 2011. She went on to be reelected in 2013, 2015 and 2017. Prior to being mayor, McFarlane served on Raleigh City Council for four years. She oversaw the development of Dix Park. She led the city in investing in public transit and affordable housing initiatives.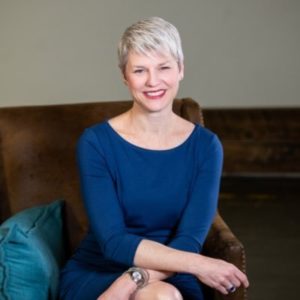 Adrienne Cole
Adrienne Cole has been the Greater Raleigh Chamber of Commerce's President and CEO since March 2017.  She is the first female to lead in the organization's 129-year history. Cole is a graduate of Meredith College and received a master's degree in public administration from Appalachian State University. Under Cole the Greater Raleigh Chamber announced more than 30 corporate relocations and expansions totaling over $250 million in capital investments and creating more than 5,000 new jobs.
Hunter Schafer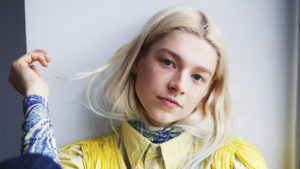 Hunter Schafer is a fashion model, actress, and LGBT activist from Raleigh, NC. Schafer is a transgender woman.  She graduated from the High School Visual Arts program at University of North Carolina School of the Arts in 2017, having transferred there from Needham B. Broughton High School. Her father is the current pastor of Hudson Memorial Presbyterian Church on Six Forks Road. Over the course of her career, Hunter has modeled for high-end fashion brands including, but not limited to, Dior, Miu and Marc Jacobs. She currently stars in the hit HBO drama Euphoria. Hunter Schafer is a proud LGBTQ+ activist. She was a plaintiff in the ACLU's lawsuit against North Carolina's bathroom bill. The bill was repealed; however, Hunter continues to fight for other issues that put trans-people in danger.
In the Junior League, we are consistently preparing women for excellence to make a difference in our community.. These leaders prove that Raleigh is a breeding ground for strong women leaders.  Join us in celebrating these local trailblazers!