Proceeds from A Shopping SPREE! support the League's Legacy Grants, which have awarded nonprofit agencies over $250,000 since 2004. League members nominate Wake County charitable organizations that serve women, families and children, and Team Community Funding oversees applications and selection. The Junior League of Raleigh is pleased to announce the 2022 Legacy Grant Award recipients, who were recognized Dec. 2 during Night Out @ SPREE! Each receives $5,000.
Team Community Funding carefully reviews all grant applicants that are nominated by League members and select the recipients the committee feel best support the local community and place an emphasis on children and women. JLR has a long-standing commitment to empowering Wake County women and youth and this year's recipients further that mission through housing, health and education.
The Junior League of Raleigh is pleased to announce the 2022 Legacy Grant Award recipients: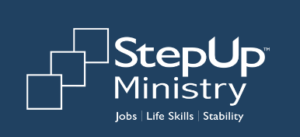 StepUp Ministry helps adults and children transform their lives through employment and life skills training. This is accomplished through StepUp Ministry's three-step system that includes employment readiness training and job placement support, followed by a 48-week Life Skills program that includes financial literacy and a supportive relationship with a mentor or "co-partner." The final step is StepUp's Alumni program, which includes continued growth and mentorship. Using an intergenerational, family-centered approach to programs, StepUp provides age-appropriate employment and life skills education to adults, children and young adults, helping interrupt the cycles of generational poverty and impact stability in marginalized communities.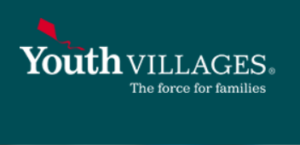 Youth Villages helps emotionally, and behaviorally troubled children and their families live successfully. Youth Villages serves more than 330 youth and children annually in Wake County through a variety of community-based services. Its approach involves intensive work with the child and family, focused on measuring outcomes and keeping children in the community whenever safely possible. This approach is designed to produce lasting stability for children, with success rates twice that of traditional services at one-third of the cost. Through its community-based programs, Youth Villages helps youth aging out of foster care make successful transitions into adulthood, break generational cycles of abuse and trauma, and keep families together and out of state systems by strengthening the entire family unit.

The Green Chair Project (TGCP) reuses furnishings donated by our community to help neighbors in need facing the challenges of homelessness, crises or disaster. Since its creation in April 2010, TGCP has furnished over 7,740 households, partnered with 100-plus referring human service agencies, diverted 6,500 tons of material from landfills and helped over 22,984 household members, including over 7,483 children, along their journey to self-sufficiency. TGCP partners with nonprofits in Wake County to identify families who are enrolled in case-managed programs. Referred participants furnish their homes by paying a buy-in fee (typically $100-200). TGCP's referral and buy-in system allows participants to take personal responsibility in actively furnishing their homes, rather than passively receiving a handout. In addition to gently used furnishings and household items, TGCP's Sweeter Dreams program provides bed sets to children at no cost.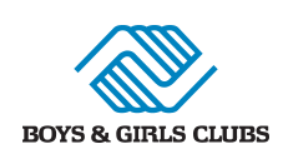 The Boys & Girls Club of Wake County
The mission of the Boys & Girls Clubs (BGC) is to enable all young people, especially those who need support the most, to reach their full potential as productive, caring and responsible citizens. BGC operates seven Clubs in Wake County that provide safe and affordable places for underserved youth to go after school and during the summer. For just $7.50 per year, children and teens receive nutritious meals and support from positive mentors as well as access to targeted programs designed to promote academic success, good character and citizenship, and healthy lifestyles, all of which give members the opportunities they need to pursue great futures.
Past Recipients over the last 10 years:
2020 Recipients: Garner Road Community Center, Haven House Services, The Frankie Lemmon School and Development Center, The Women's Center
2019 Recipients: Fill Your Bucket List Foundation, Designed for Joy, The Hope Center at Pullen Park
2018 Recipients: CASA, The Helene Foundation, The Learning Together Development Day Program
2017 Recipients: Community School of Raleigh, Read and Feed, 1 of Us
2016 Recipients: Haven House,  Transitions Life Care, Carroll's Kitchen
2015 Recipients: Diaper Train, Kidznotes, CORRAL Riding Academy
2014 Recipients: Green Chair Project, Alliance Medical Ministry and Learning Together, Inc.
2013 Recipients: March of Dimes–Eastern Carolina Division and Boys & Girls Clubs of Wake County
2012 Recipients: SAFEchild, Hilltop Home and Girl Scouts of North Carolina–Coastal Pines
2011 Recipients: Haven House, Hospice and Interfaith Food Shuttle