The Junior League of Raleigh is pleased to announce the 2018 Legacy Grant Award recipients. Supported by proceeds from A Shopping SPREE!, the $15,000 award is divided each year among Wake County charitable organizations that focus on women and children and with which the League or its members has had significant involvement. The Legacy Fund has awarded more than $205,000 in grants to nonprofit agencies since its launch in 2004 – all made possible by proceeds from A Shopping SPREE!. Each year the awards are given to Wake County charitable organizations that focus on women and children.  The Junior League of Raleigh has a long standing commitment toward empowering women and at-risk youth in Wake County.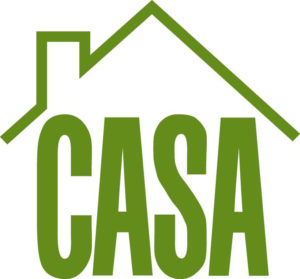 CASA develops, owns, and operates affordable apartments across the Triangle that serve families and individuals with barriers to the conventional housing market, including income, credit issues, previous evictions and the use of housing vouchers. Households earning between 0 and 40 percent  of the area median income are served and offered rent set at 30 percent of the tenant's income. CASA housing provides permanency and stability to children who suffer from emotional and academic delays during periods of homelessness. The Legacy Grant will support a family in safe, permanent, supportive housing for 20 months. To learn more, visit casanc.org.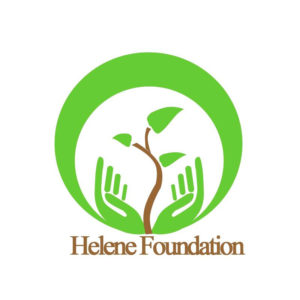 The Helene Foundation provides immediate practical support for mothers fighting cancer to positively impact families. Since its inception in 2009, 173 families and over 350 children have been assisted, referred by social workers from area hospitals. Services are tailored to the family's needs, including cleaning, tutoring, childcare, meal delivery and financial assistance for medical transportation and children's activities. In addition to service provision, trained volunteers serve as family liaisons, checking in regularly to ensure their needs are being met and providing additional emotional support. To learn more, visit helenefoundation.org.
The Learning Together Development Day Program presents an inclusive, educational environment for children 18 months to 5 years, including those with or at risk for developmental disabilities. The school seeks to provide each child with the foundation needed to reach their full potential. Monthly Family School Partnership Days, Triple P Parenting Seminars, home visits, individualized community outings, trainings and workshops provide parents with the resources needed to learn and adjust to the unique challenges of raising a child with developmental delays. To learn more, visit learningtogether.org.
Past Recipients
2017 Recipients: Community School of Raleigh, Read and Feed, 1 of Us
2016 Recipients: Haven House,  Transitions Life Care, Carroll's Kitchen
2015 Recipients:  Diaper Train, Kidznotes, CORRAL Riding Academy
2014 Recipients:  Green Chair Project, Alliance Medical Ministry and Learning Together, Inc.
2013 Recipients:  March of Dimes–Eastern Carolina Division and Boys & Girls Clubs of Wake County
2012 Recipients:  SAFEchile, Hilltop Home and Girl Scouts of North Carolina–Coastal Pines
2011 Recipients:  Haven House, Hospice and Interfaith Food Shuttle