https://members.jlraleigh.org/?nd=ticket_list&fundraiser_id=46
39th Annual A Shopping SPREE!
What: The Junior League of Raleigh's 39th Annual A Shopping SPREE!, presented by First Citizens Bank
When: Thursday, Nov. 30-Sunday, Dec. 3, 2023
General Admission Shopping:
Thursday, November 30, noon – 6:00 p.m. (9:00 a.m.-noon is Merry Morning, which is ticketed separately, please see below)
Friday, December 1, 9:00 a.m. – 7:00 p.m.
Saturday, December 2, 9:00 a.m. – 6:00 p.m.
Sunday, December 3, 10:00 a.m. – 4:00 p.m.
Where: Jim Graham Building, North Carolina State Fairgrounds, Raleigh
Who: More than 100 national and regional vendors will be on hand for this annual shopping extravaganza, with apparel, jewelry, home décor, unique gifts, holiday items, specialty foods, and more. Click on the Exhibitors link to the left to see who's coming!
We are still accepting a few exhibitors in some categories. Email SPREEMerchants@gmail.com with questions.
How: General Admission tickets are $10 online in advance through November 27 (they will be held at Will Call for pickup at SPREE!) and will be sold for $12 at the door. Age 12 and under are admitted free. Each ticket is good for one full day's General Admission (patrons can get their hand stamped to return later the same day).
Why: Proceeds from A Shopping SPREE! help support the Junior League of Raleigh's Julia Jones Daniels Center for Community Leadership and community projects throughout Wake County. Since 1930, the League has donated more than $6 million to programs and projects that impact our community. Our members give 30,000 volunteer hours annually to League focus areas: School Success; Healthy Kids, Healthy Community; Strong Family Foundations; and Quick Impact (which provides assistance to dozens of other nonprofits).
And There's So Much More
Merry Morning
Beat the crowds to SPREE! at our exclusive, stroller-free Merry Morning shopping event on Thursday, November 30. A VIP ticket will get you early access to purchase all the unique merchandise our vendors have to offer plus a catered breakfast and a celebratory mimosa! VIP tickets are $35 in advance (with a limited number available at the door for $40) and include food and beverages. Tickets for general Merry Morning shopping are $20 in advance or $25 at the door. The League's 2023 Legacy Grant winners will be presented at 10 a.m. during Merry Morning, and the League's very own Chorus will be performing your favorite holiday tunes at 11 a.m.. Come early and check everyone off your holiday shopping list—before lunch!
Happy Hour
Grab your friends and end the work week with shopping, a glass of wine, and some small bites at our Happy Hour event on Friday, Dec. 1, 4-7 p.m. Drink tickets will be available for purchase to guests 21 years or older, with a valid ID, along with small bites for purchase provided by Empire Eats. Open to everyone in attendance with a General Admission ticket. Author Kristy Woodson Harvey (see below) will be our special guest.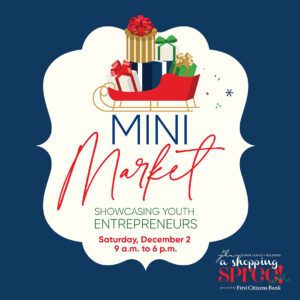 Mini Market
Throughout regular shopping on Saturday, Dec. 2, SPREE will host a number of youth-owned businesses in our Mini Market, a feature that debuted at 2022 SPREE. JLR is pleased to remove a financial barrier that some middle and high school entrepreneurs may face and give them a unique opportunity to become vendors and interact with the public.
Silent Auction
A key component of SPREE! is a Silent Auction featuring unique items and services from the Triangle's best retailers, restaurants, entertainment venues, and professionals. This online auction will open Friday, Nov. 17, and close Saturday afternoon, Dec. 2. Prizes will be on display at A Shopping SPREE! Thursday through Saturday.
Raffle
We are excited to welcome Bailey's Fine Jewelry back to SPREE! as our raffle sponsor. Five exquisite David Yurman jewelry pieces will be raffled off throughout the four days of SPREE!  More details will be shared as we get closer to the show.
Legacy Grant Awards
Supported by proceeds from A Shopping SPREE!, JLR has awarded more than $250,000 in direct Legacy Grants to Wake County nonprofit organizations whose missions align closely with the League's commitment to empowering youth, women, and families. This year's recipients will be announced during the Merry Morning event on Thursday, Nov. 30, at 10 a.m. Over the years, in addition to the Legacy Grants, the League's financial impact has been felt at dozens of local agencies.
Santa's in the house! Sunday, December 3, 1:00-3:00 p.m.
Bring the kids to see Santa and take your own photos in our special Santa area. Nibble on cookies and take advantage of the last few hours of shopping at SPREE! 2023.
Creative Corner 
On Friday through Sunday, we are excited to welcome guest women authors and artists.
Kristy Woodson Harvey, New York Times bestselling author of novels including "The Wedding Veil," will be at SPREE on Friday, December 1, 3:00-7:00 p.m. Around 5:00 p.m., she'll host a conversation about her latest book, "The Summer of Songbirds."
Also set to appear are: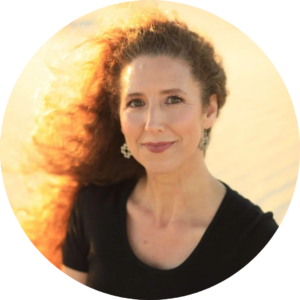 Kristen Ness, a Duke graduate living in Charleston, SC, whose debut novel "At Loggerheads" is getting strong notice, all day Friday, December 1. She'll speak at 10:00 and 11:00 a.m., and sign and meet readers the rest of the day.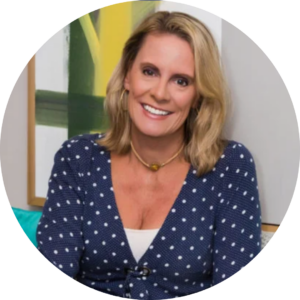 Amanda Lamb, a popular local TV journalist whose books range from true crime and fictional mysteries to family topics, will be with us on Saturday, December 2 from 10:00 a.m. to noon.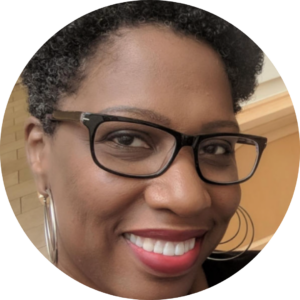 Tameka Fryer Brown of Charlotte, a picture book author who writes to sow seeds of self-love, pride, connectivity, and inclusion in the hearts of children, will be at SPREE on Saturday, December 2 from 1:00 to 2:30 p.m. Her visit will start with a storytime for kids.
Quail Ridge will be on hand to sell copies of the author's books. Shoppers also will have the chance to purchase kids' books for donation to JLR's community partners.
Local artists in Creative Corner, where they will be selling their works and chatting with shoppers include:
Kyndall Owens, whose work often touches on themes of fearless expression, the beauty of nature, self-love, and love for others while focusing on bright and vivid color techniques, primarily in acrylics, on Friday, December 1. (She enjoys painting live, too!)
Hannah Weaver, whose enamel jewelry, watercolors, and weaving particularly center around abundance and growth, also on Friday, December 1.
Isabel Zory is a Cincinnati-born and Elon-based artist who works primarily in acrylic and dabbles in oil, with work influenced by dark naturalist themes, on Saturday, December 2.
Sonali Schroder, a multiracial artist and arts administration student at Elon University who has been creating art her whole life and currently uses art as a way to capture memories and emotions, on Saturday afternoon, December 2.
Heather Eck, who views art as a powerful storytelling tool that can especially help women move from "stuck" to intentional through expressions of color, on Sunday, December 3.
Santa's in the House! 
On Sunday, December 3 from 1:00 to 3:00 p.m. bring the kids to see Santa Claus and take your own photos in our North Pole Nook. Take advantage of the last few hours of shopping at SPREE! 2023.
Entertainment
Local talent will be on stage throughout SPREE, including local school choirs, local dance groups, and the beloved JLR Chorus.
Performance Schedule
Thursday, November 30 at 11:00 a.m. | Junior League of Raleigh Chorus
Saturday, December 2 at 10:00 a.m. | Abbot's Creek Elementary School
Saturday, December 2 at noon | Christy's Dance Explosion
Saturday, December 2 at 2:00 p.m. | Stage Door Dance
Sunday, December 3 at 10:00 a.m. | Starpath Dance Company
Sunday, December 3 at 11:30 a.m. | Cary Ballet Company
About the Junior League of Raleigh
The Junior League of Raleigh (JLR) is the local chapter of the Association of Junior Leagues International, an organization of women whose mission is to advance women's leadership for meaningful community impact through volunteer action, collaboration, and training.
The Junior League reaches out to all women who demonstrate an interest in, and commitment to, volunteerism. Approximately 1,400 members of the Junior League of Raleigh, established in 1930, support community organizations around Wake County.
Follow Us on SPREE! Social Media
Facebook: www.facebook.com/AShoppingSpree
Instagram: www.instagram.com/ashoppingspree