Junior League of Raleigh's 4th Annual Touch-A-Truck® Fundraiser
Benefiting BackPack Buddies
Perfect for kids of all ages and interests, the Junior League of Raleigh's Touch-A-Truck® fundraising event is sure to be a load of fun!
From emergency trucks, construction equipment, big rigs and mobile machinery, we're bringing out vehicles large and small for your little ones to touch, climb on and explore.
Children will also have the opportunity to meet and speak with Wake County's finest including first responders, truck operators, area builders and community helpers.
Shhh! Is your kiddo sensitive to lights and loud noises? Come to our quiet hour from 9 a.m. to 10 a.m. to enjoy the event without horns, sirens and flashing lights.
Saturday, May 4 from 9 a.m. to 1 p.m.
Quiet Hour from 9 a.m. to 10 a.m. (No Horns or Lights)
Spring Hill Lot
701 Barbour Drive, Raleigh
(Enter through Dorothea Dix Park)
$7 tickets at the event, children under 1 free
Touch a Truck, Feed a Child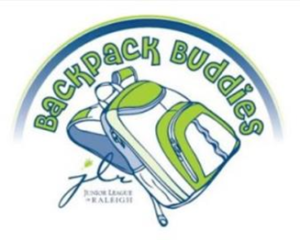 Proceeds from Touch-A-Truck ® will benefit the Junior League of Raleigh's BackPack Buddies program, which feeds children from food-insecure families in Wake County.
In partnership with area schools, JLR's BackPack Buddies feeds more than 150 students in need. Children receive a package containing six balanced meals and two healthy snacks, including fresh fruits, to take home at the end of every week during the traditional school year.
Touch-A-Truck® Event Location & Parking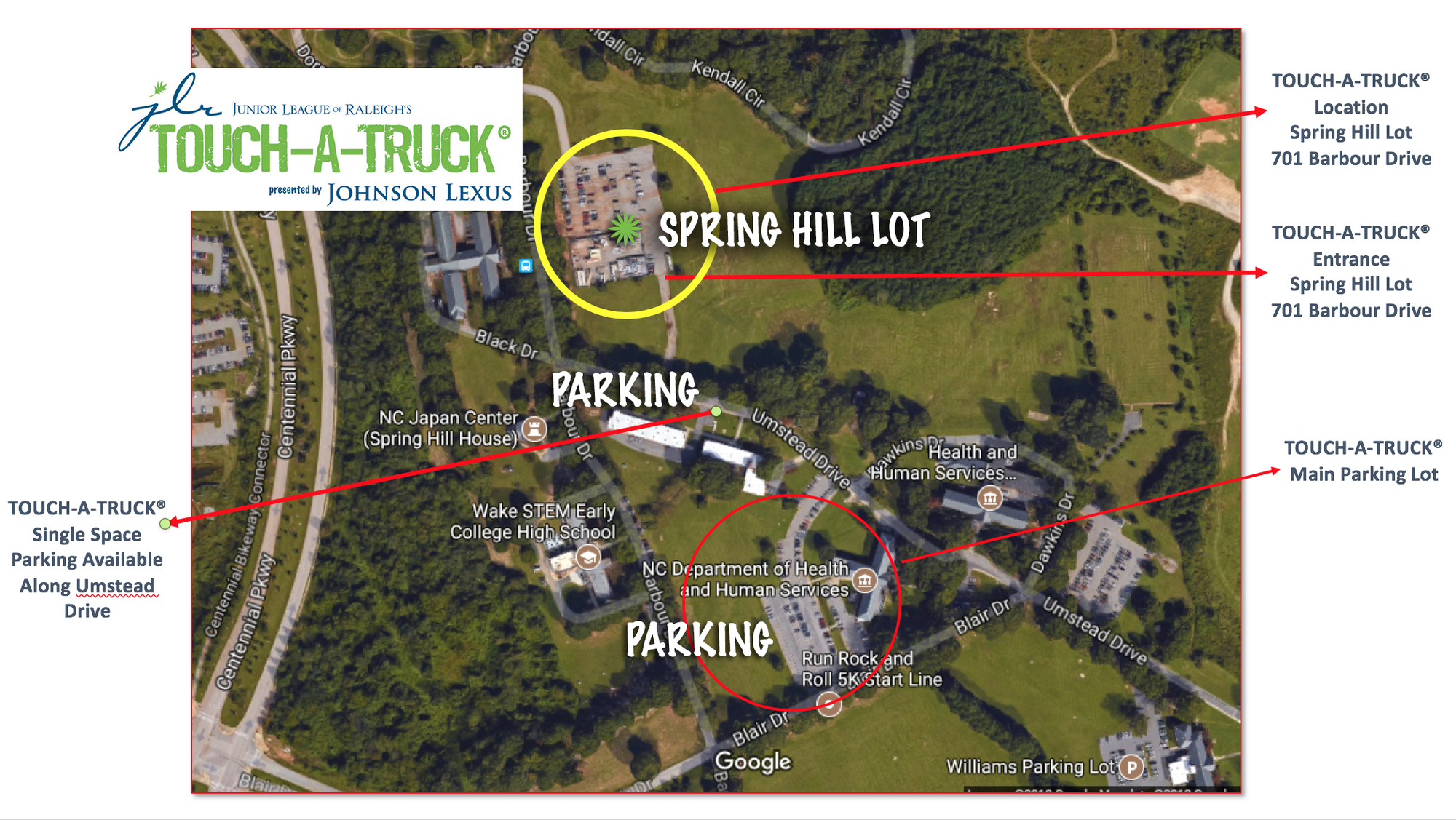 ---
Questions? Contact touchatruck@jlraleigh.org