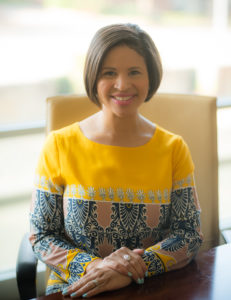 Welcome to the Junior League of Raleigh! This year we have the privilege of celebrating our 90th year of impacting our Raleigh community. We are as relevant now as we were in 1930 when we were established.
Our members are dedicated to changing the lives of women and children of Wake County. 1,500 members strong, we are proud of our diverse backgrounds, talents, and skills. Together we put over 23,000 hours into our community every year, feeding hungry children and mentoring vulnerable students amongst other activities.
The year never stops for our members. We expanded our impactful BackPack Buddies program to provide food support for students in the summer, partnering with YMCA of the Triangle. Our volunteers are passionate about hungry children and when we noticed that some of our partner agencies had a need for food, our volunteers took on the challenge of providing bags for even more children. We now provide consistent food support for over 500 children through the year. That's what our volunteers do, we see a need and we meet it.
We pack tons – literally – of food each year at the Food Bank of Central and Eastern North Carolina. We tutor kids after school at AventWest Children's Mentoring, we support programs to fight child abuse at SAFEchild and we offer homework help to kids at StepUp Ministry. Our Legacy Fund grant program has touched countless lives through other agencies in Wake County, all funded by our signature fundraiser, A Shopping SPREE!, and our newest spring fundraiser, Touch-A-Truck, which allows kids to climb on vehicles, such as firetrucks and police cars, and meet the heroes who drive them.
We're excited to be adding two additional placements this year, The Green Chair Project, which helps to provide the comforts of home to families in need and A Note in the Pocket, which helps to provide clothing to children who are impoverished or homeless and they add a little love with a note in the pocket!
Whether you are interested in joining our organization or you are interested in finding out who we are, we thank you for taking the time to explore our website and learning about how we are changing the lives of women and children in Wake County.
Astra Ball
President JLR 2019-2020