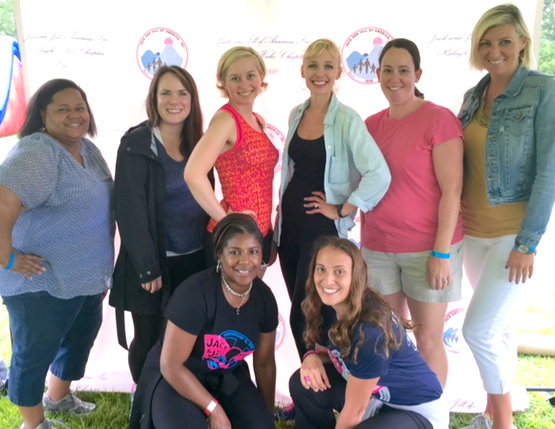 Does your nonprofit or agency need help with a short-term project or event?  The Junior League of Raleigh's Quick Impact team can help!
Quick Impact provides trained JLR volunteers for one-time projects or events that can be completed in a short period – generally one day or less. Team members help staff a myriad of projects each year, ranging from setting up for a fundraising event, to manning a booth at a children's carnival, checking in participants at a 5K race, addressing annual campaign mailers and much more. Quick Impact typically assists over 25 community agencies and contributes over 600 direct volunteer hours in Wake County annually.
In the past, Quick Impact has provided volunteers for the following agencies:
Communities in Schools

The Green Chair Project

Helping Horse

Horses for Hope

Jack & Jill of America

The Leukemia & Lymphoma Society

Loaves and Fishes

Men Standing In The Gap

NC Healthy Start Foundation

Postpartum Education and Support

Project Enlightenment

Rex Healthcare Foundation

SAFEchild

Salvation Army

StepUP Ministry

Triangle Family Services
If you are in need of volunteers to help with your next event or short-term project, please complete Quick Impact's Request for Volunteer Assistance Form. Please submit forms 30-90 days prior to your event or project date. We can generally accommodate shorter time periods, but the sooner we are made aware of your volunteer needs, the more successful we can be in completing your entire request.
For more information about how you can partner with Quick Impact, please email quickimpact@jlraleigh.org.