Top 5 Highlights from A Shopping SPREE! 2018

At the Junior League of Raleigh's annual A Shopping SPREE!, we like to say that the best gifts give back. For League members, the event offers immeasurable gifts of learning, leading and service while making memories and engaging with our local community. Here are highlights from November's event!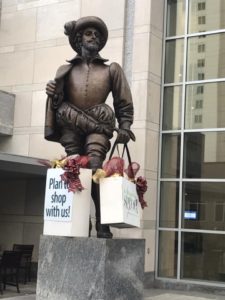 1) Awarding $15,000 to three well-deserving organizations
The Junior League of Raleigh has a long-standing commitment toward empowering women and at-risk youth in Wake County. Proceeds from A Shopping Spree!, our largest fundraiser, support the League's Legacy Fund, which awards grants to local nonprofit agencies. Since its launch in 2004, the Legacy Grant program has awarded more than $205,000 to Wake County charitable organizations that focus on women and children.
During the 2018 SPREE! preview party, we recognized three outstanding organizations: CASA, the Helene Foundation and Learning Together.
If you are associated with an organization, or would like to nominate an organization, that meets this criteria, learn more about the Legacy Grant and nomination process here.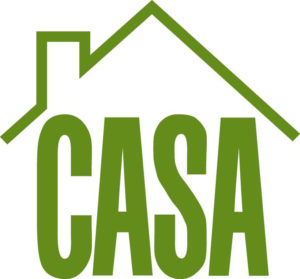 CASA develops, owns and operates affordable apartments across the Triangle that serve families and individuals with barriers to the conventional housing market, including income, credit issues, previous evictions and the use of housing vouchers. The Legacy Grant will support a family in safe, permanent, supportive housing for 20 months.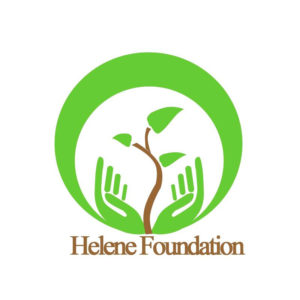 The Helene Foundation provides immediate practical support to families with mothers fighting cancer. Since its inception in 2009, the organization has assisted 173 families and over 350 children, who are referred by social workers from area hospitals.
The Learning Together Development Day Program presents an inclusive, educational environment for children 18 months to 5 years old, including those with or at risk for developmental disabilities. The school seeks to provide each child with the foundation needed to reach their full potential..
2) Making memories 
In addition to giving back to our community, A Shopping Spree! offers League members an opportunity to have fun, volunteer, meet members within the League, and develop new skills, such as fundraising and event planning.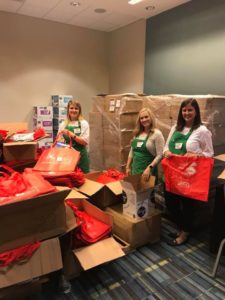 3) 

Our generous sponsors
supporting us and ensuring another successful event. 
We are grateful to A Shopping Spree!'s sponsors, who support us and contribute to our event's success. Watch ABC11's story on A Shopping Spree! to see it in action:


A Shopping Spree!'s 180 exhibitors traveled from near and far to bring their unique gifts and special wears to our attendees.
5) You!
The Junior League of Raleigh thanks its members, sponsors, exhibitors and vendors, and attendees for continuing to support A Shopping Spree! We hope to see you at this year's event November 14-17 at the
Raleigh Convention Center!