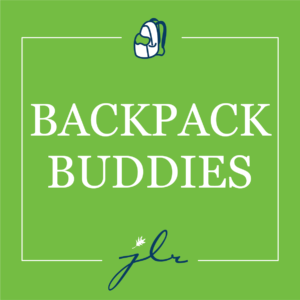 BackPack Buddies provides food-insecure children with weekend meals during the school year. Team members pack and deliver food for students at participating elementary schools – Lacy, Rogers Lane, and Conn. The packed food is sourced from the Food Bank of Central & Eastern NC and from individuals and businesses in the community. The Junior League of Raleigh and Backpack Buddies also support seven other elementary schools in Wake County through a partnership with Interfaith Food Shuttle.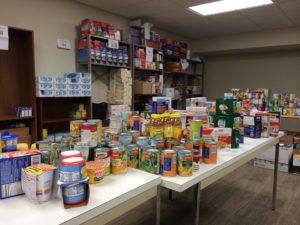 How to Contribute
It would be impossible for BackPack Buddies to have such an impact without help from individuals and groups. Below are a few ways that you can get involved:
Donate to BackPack Buddies by sponsoring a child for a month, a semester, a year or other amount.
Host a food drive at your workplace, neighborhood, place of worship, etc. See a list of items needed.

Go in with your book club, supper club, etc. to sponsor one child for the entire school year ($350).

Sponsor fresh fruit for a week ($80).

Request donations be made to BackPack Buddies in lieu of gifts at birthday parties and other events.

Recommend a business that would host a percentage of sales to BackPack Buddies.

Donate a gift card to a local grocery store.

Hosting an event for work or at home? Add a charitable element to it and ask attendees to bring food donations.  

Don't know what to get the person who has everything? Make a donation to BackPack Buddies in their honor and we will send them an honor card informing of the donation made on their behalf.
Contact Us
Please contact backpack@jlraleigh.org for more information about this program or to donate food or funds.