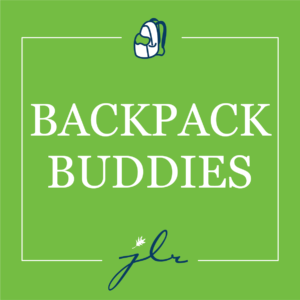 In North Carolina, 1 in 4 kids under the age of 18 does not have enough to eat. We rank ninth in the country for child food insecurity. BackPack Buddies, a program of the
Inter-Faith Food Shuttle
, feeds children from food-insecure homes in the seven-county area surrounding the Triangle. School-aged children selected by their principal, guidance counselor or after-school program receive a package containing six balanced meals and two healthy snacks at the end of every week during the traditional school year. This package gets them through the weekend.
Childhood food insecurity can lead to developmental, health and behavioral problems, and can make it more difficult to concentrate and succeed in school. These children are better prepared to learn and grow thanks to the healthy weekend meals and snacks provided by JLR and our generous donors.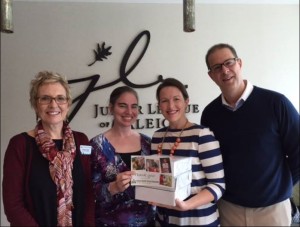 JLR Impact
We believe that hunger is unacceptable and that children deserve to have healthy meals and the opportunity to break the cycle of poverty. Each week during the school year, JLR's BackPack Buddies feeds hundreds of children at Lacy, Root, Hunter, Conn and Beaverdam Elementary Schools. Since JLR first partnered with BackPack Buddies in 2010, the program has steadily grown. In 2014, JLR's BackPack Buddies team became the first group working with the Inter-Faith Food Shuttle to deliver fresh fruit to children with their weekend bags. Each week, the team delivers at least two pieces of fresh fruit to each child.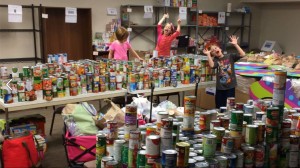 How to Contribute
It would be impossible for BackPack Buddies to have such an impact without help from individuals and groups. Below are a few ways that you can get involved:
Donate to BackPack Buddies by sponsoring a child for a month, a semester a year or other amount.
Host a food drive at your workplace, neighborhood, place of worship, etc. See a list of items needed.

Go in with your book club, supper club, etc. to sponsor one child for the entire school year ($350)

Sponsor fresh fruit for a week ($80)

Request donations be made to BackPack Buddies in lieu of gifts at birthday parties and other events

Recommend a business that would host a percentage of sales to BackPack Buddies

Donate a gift card for a local grocery store

Hosting an event for work or at home? Add a charitable element to it and ask attendees to bring food donations.  

Don't know what to get the person who has everything? Make a donation to BackPack Buddies in their honor and we will send them an honor card informing of the donation made on their behalf.
Contact Us
Please contact backpack@jlraleigh.org for more information about this program or to donate food or funds.