Sharing our impact: JLR Food Bank volunteers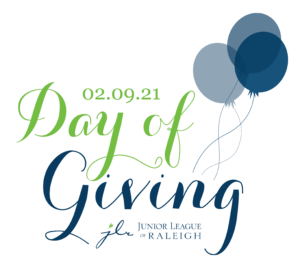 As we count down to our annual Day of Giving on Feb. 9, 2021, we're sharing the impact of the Junior League of Raleigh!
Since 2016, the JLR has partnered with the Food Bank of Central & Eastern North Carolina to serve a large population of people who struggle to access nutritious and adequate amounts of food.
The JLR team partners with the Food Bank to further its mission of receiving and distributing as much food as possible, by organizing fresh food so that it can be distributed to the community in an efficient and timely manner.
The Food Bank and our JLR volunteers are committed to addressing food insecurity that remains a serious problem in central and eastern North Carolina.
Will you help us #ElevateOurImpact on Feb. 9?
VIDEO: