Keep An Attitude of Gratitude
It's the time of the year when the holiday rush begins and you're suddenly juggling a constantly growing number of holiday parties, family gatherings, stressful holiday travel and end-of-the-year projects at work. With a crowded calendar, it's so easy to lose sight of the important reasons for the season. We should all spend this time of the year focusing on gratitude and remembrance. Take time to look back on the year with an appreciation for what you've accomplished and what you've overcome.
We asked a couple of our JLR members to tell us what they're thankful for as well as what their favorite Thanksgiving tradition or meal includes.  
Bernette Figuracion Stivers, Member-At-Large and Inaugural Ball Co-captain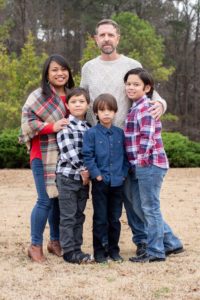 "As of member of JLR, I'm grateful for the training opportunities we have within the League while giving back to the community. From the various training offered to the speaker panels to wearing different hats as fundraiser, event planner, and tutor/mentor, there are so many opportunities available. I am especially grateful for the friendships I've made within the League."
"My favorite Thanksgiving tradition is that we visit my family in New Jersey every year. My family looks forward to reuniting for the holidays. We follow up with all the kids decorating gingerbread houses the day after Thanksgiving to kick off the holiday season. My fave Thanksgiving foods are gravy and cranberry relish. I love all of the sauces!" 
Tarsha Burroughs, Annual Fund Captain
"As a member of JLR, I'm grateful for the opportunity to work with such a dynamic group of women."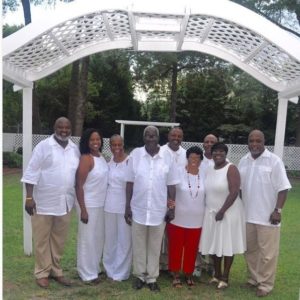 "My favorite Thanksgiving tradition is waking up the morning of Thanksgiving to have breakfast with my family and plan events for the remainder of the holiday weekend."
Melanie Townsend, SPREE! Operations Co-Chair, Women of Color Affinity Group Co-Chair, Diversity & Inclusion Committee Member
"As a member of JLR, I'm grateful for all of the friendships I've been able to form. Before moving to NC, we lived in Indiana for four years and I was extremely isolated there. Being able to serve alongside so many dynamic women has really improved my quality of life."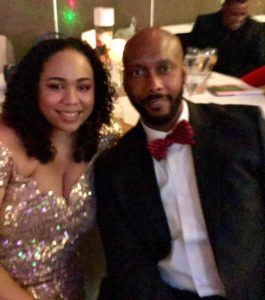 "My favorite Thanksgiving meal is turkey and dressing with cranberry sauce. My husband and I often return to Memphis for Thanksgiving and rent a home to host all our family and friends in the area so that we don't spend our trip bouncing from home to homemaking visits. We cook and just welcome whoever comes."
So as this holiday season approaches and your social calendar fills up, please remember to focus on what's important during this time of the year. Write down what you're grateful for and look at the list when you feel a bit overwhelmed. There is so much to be thankful for each day.
The Junior League of Raleigh will always be grateful for our members and their commitment to making a difference in the community. Happy Thanksgiving and Happy Holidays to you and your families!
Author: Britni Coble