Community Connect: Another Year of Impactful Speakers
Invitations to attend professional development seminars, webinars or socials fill our inboxes on a regular basis.  On occasion you might attend some of those professional development opportunities. In this day and age, it is rare to find a seminar that really inspires you or impacts your professional or personal life.  
Fortunately, the Junior League of Raleigh's Community Connect series offers both inspiring words and impactful information. The 2019-2020 Community Connect events begin this fall, and we are certain that this year's speakers will inspire and leave a lasting impact on you, both professionally and personally.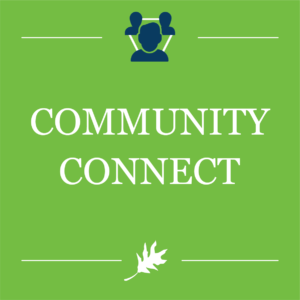 First, let's flash back to the spring when we wrapped up the 2018-2019 Community Connect series, with Jen Hoverstad, a sought-after community speaker and leader. She shared her courageous journey as a 34 year-old professional, wife, and mother diagnosed with aggressive stage three breast cancer. Hoverstad's lessons on perseverance and positivity encouraged attendees to recognize the people, places and organizations that they impact daily. 
Jen Reel, a member of the Junior League of Raleigh, was among the attendees and noted that Hoverstad's story made her realize her daily influence.  Reel said, "Imagine being 34 years-old with two young children and a booming career. Imagine having no history or predisposition toward cancer yet finding yourself with a stage 3 diagnosis. Imagine choosing to own your story and use your fight to inspire others. As Jen Hoverstad reminds everyone through her actions and words, YOU control your narrative."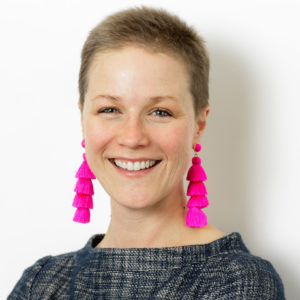 Kicking off the 2019-2020 series is a speaker whose expertise can change the way your organization thinks about fundraising throughout the year. Did you know that 30 percent of annual giving occurs in December and 10 percent of annual giving occurs in the last three days of the fiscal year?
 Mendi Neiters, of Armstrong McGuire & Associates, will help your nonprofit take full advantage of the end-of-year fundraising rush, improve your online fundraising strategy, and surpass your goals with actionable and digestible tips and tricks. Nieters remarks will include tips and tricks to boost your year-end fundraising efforts.
Join us for inspiration and impact as we start this year of Community Connect workshops September 27 at 711 Hillsborough St. Raleigh, NC 27603. Breakfast begins at 7:30 a.m. and discussion starts at 8 a.m. Register here.