Team Quick Impact
Running an event and need a few more extra hands? Nonprofits may contact the Quick Impact team to request assistance. Quick Impact is a group of Junior League volunteers that help our fellow community agencies complete short-term projects or specific events. Complete the request form.
Meeting Space For Rent
Need rental space at reasonable rates for your next board retreat? Look no further than the Center for Community Leadership, the Junior League of Raleigh's headquarters in the heart of Raleigh near downtown. We'd love to host your next event. Learn more.
AventWest Children's Mentoring
Students attending the AventWest Children's Mentoring program enjoy enrichment activities and a safe environment to play while interacting with volunteers who truly care about their well-being. AWCM helps the students become self-sufficient and improves their self-confidence by enhancing their reading, math, language and writing skills.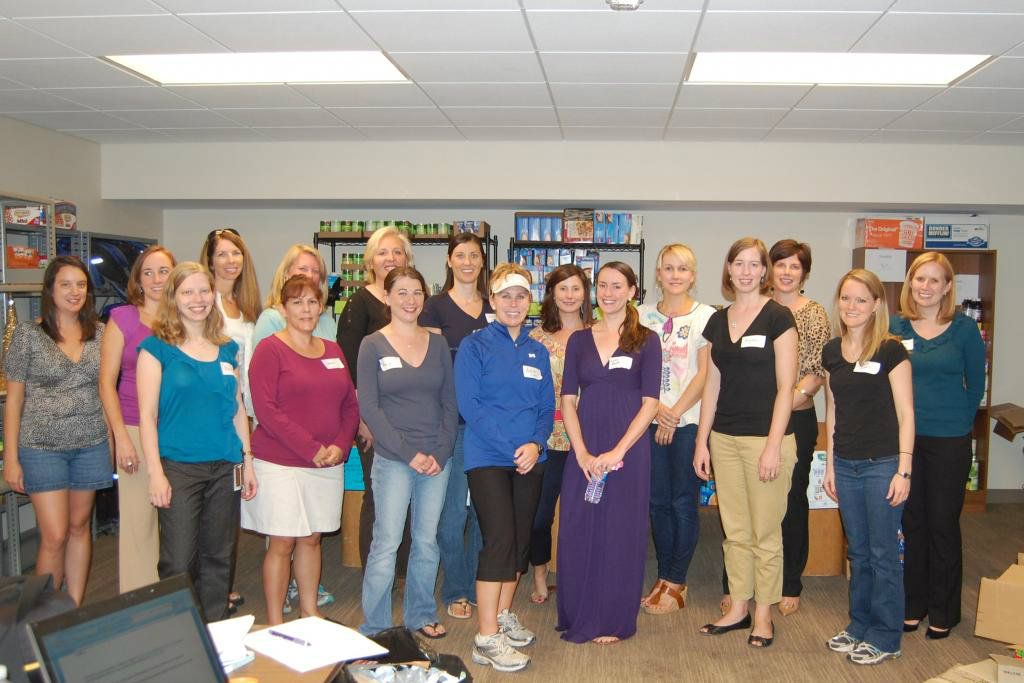 BackPack Buddies
BackPack Buddies is a partnership between the Junior League of Raleigh and the Inter-Faith Food Shuttle. BackPack Buddies provides children who do not have access to enough food for an active, healthy lifestyle, with weekend meals during the school year. Donate now or for more information or to inquire about donating food please contact backpack@jlraleigh.org. Read more.
The 2012 A Shopping SPREE! team
Congratulations to the Junior League of Raleigh's A Shopping SPREE! team for SPREE's best year ever!This year, the event had more than 170 vendors from all over the country and attracted more than 12,000 shoppers. Mark you calendar for the next SPREE! October 23-27.


Need a Board Member?
Request a trained League member to serve on your board of directors.


Watch Our Kids on the Block!
The Kids on the Block team has one more puppet show scheduled for its performance season:
Monday, April 22, Lockhart Elementary, (alternative track) 9:30 a.m. - 10:30 a.m.
If your school is interested in a Kids on the Block performance, please email the team Captain, Chasta Hamilton Calhoun.
Attention Bargain Shoppers!
Want to get rewarded for your loyalty to thrifty shopping? Then pick up a new frequent shopper card from the Junior League of Raleigh's Bargain Box in Cameron Village. Receive one punch for every $15 you spend at the store. Ten punches earns you $10 in store credit. Your store credit can be used on anything in the store - designer clothes, clearance items or housewares. Your frequent shopper card can help you buy it all!