TCOM March Book Club Brunch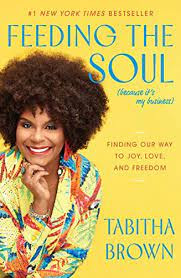 Our next book is…."Feeding The Soul (Because It's My Business); Finding Our Way to Joy, Love and Freedom": by Tabitha Brown.
Please join us Saturday, March 19 at 10 a.m. at Wye Hill! RSVP to Kate Mullins at KHLMullis@gmail.com! If you are interested in the GOAT location, please email Kate and if there is enough interest, we can do both locations!
Please consider purchasing "Feeding The Soul" from the BookShop and help us support local bookstores! See you there!