Statement on the Atlanta attacks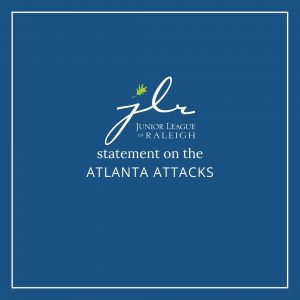 The news of the horrific murders in Atlanta, including six Asian and Asian American women, is devastating. The JLR condemns these attacks and the racism and misogyny that spurred them.
Since the start of the pandemic, the increase in violence and harassment against Asian American and Pacific Islander (AAPI) individuals has been staggering.
Beyond such egregious events, we recognize that unreported micro- and macro-aggressions towards AAPI individuals are innumerable. Unfortunately, such racism is not new. Increasingly fanned by racist rhetoric, it spills into our daily lives, taking an enormous emotional and physical toll.
To our AAPI members – We see you. We stand with you. We reaffirm the League's pledge to fight the racism that plagues our country and community.
–JLR 2020-2021 Board of Directors