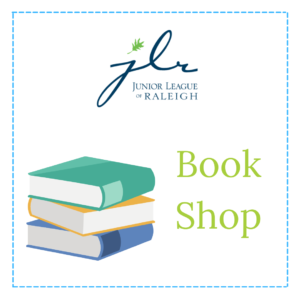 Shop for your books through the JLR Bookshop Affiliate page! Your purchase will support independent bookstores and 10% of your sale will be donated to The Junior League of Raleigh!
Our JLR Bookshop includes several categories of book recommendations, including a list of JLR Book Club books, recommended DE&I reads, books on leadership and professional development and more!
How the Bookshop works:
Bookshop is a benefit corporation – a corporation dedicated to the public good
Bookshop can help strengthen the fragile ecosystem and margins around bookselling and keep local bookstores an integral part of our culture and communities.
Bookshop supports anyone who advocates for books through our affiliate program, which pays a 10% commission on every sale, and gives a matching 10% to independent bookstores.