Search for Development Coordinator Healing Transitions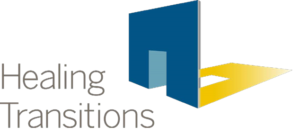 Mission
Our mission is to offer innovative peer-based recovery oriented services to homeless and
underserved individuals with alcoholism and other drug addictions. The program is specifically
designed to rekindle a person's desire and ability to return to a meaningful and productive life.
Why Our Work Matters
Nine days after opening, West arrived at The Healing Place of Wake County (now Healing Transitions). "I'll never
forget that day. It was around 28 degrees outside. I had made the decision that I was going to catch The Healing Place bus at noon but it turned out the bus wouldn't pick me up until four o'clock. So I waited. I had real thin clothes on and it was freezing but I had made my decision. I knew that if I went back to where I came from I would use again. So when the bus came I got on and my life has moved forward ever since." West became the third person to complete the recovery program and today has over 16 years of recovery. West is a Certified Substance Abuse Counselor.
These are just two stories that describe why Healing Transitions exists. As the Development Coordinator, you will play a critical role in providing an opportunity for individuals to find hope for a new life. And as you see with West, Casy and Jason, our impact of helping people change their lives extends throughout our community.
Organization
Healing Transitions (formerly The Healing Place of Wake County) is a 501(c)(3), not-forprofit
organization that serves homeless and underserved individuals with alcohol and
other drug problems. For the past 16 years, Healing Transitions has a demonstrated
track record of helping individuals initiate and sustain recovery, returning people to the
workforce, reunifying families, decreasing criminal justice involvement and reducing
homelessness.
The origins of our organization can be traced back to the mid-1990's when there
was growing concern about homelessness in Wake County and in particular the
prevalence of alcohol and other drug problems among the homeless. In 1996, Wake
County's Board of Commissioners adopted a proposal for the design and development
of a non-medical detoxification facility to serve homeless individuals with alcohol and
other drug problems. The Healing Place in Louisville Kentucky was identified as a
model that offered not only non-medical detoxification, but also an emergency "wet"
shelter (serving individuals under the influence of alcohol or other drugs) and a longterm
peer-run recovery. These services were being provided at a cost of $25.00 per day,
while diverting individuals from emergency departments and achieving recovery
outcomes of 66% one year after completion of the recovery program.
Fred Barber, Barbara Goodmon and Maria Spaulding visited Louisville, KY and
returned with a commitment to replicate The Healing Place program in Wake County
and in March 1999, The Healing Place of Wake County was founded. With a
commitment from Capitol Broadcasting to provide one year of salary, benefits, an
office and equipment, an interim executive director was hired.
On January 15, 2001, a 165-bed campus serving men opened on the Dorothea Dix
Campus (expanded to 180-beds and 20 cold weather mats). An 89-bed campus for
women opened January 16, 2006 in the Brownleigh Business Park (expanded to 99-
beds and 7 cold weather mats). Since that time we have provided services on demand
at no cost to those seeking our aid. We work with individuals as many times as is
needed and extend supports to them after they leave our program.
Healing Transitions has a staff of under 50 employees, approximately two-thirds
are alumni of the program. The organization is led by two boards – our Board of
Directors and Board of Trustees. In 2001 we were operating on a $1.37 million cash
budget that has grown to $3.06 million in 2017. Additionally, our Board of Trustees
oversees a $1.83 million endowment fund. We receive funding from various sources
including individuals (5%), state and government grants (68%), civic groups and
churches (1%), foundations (3%), companies (1%) and enterprise and program services
(22%). There are no fundraising campaigns in effect at this time aside from marketing
our new recurring giving program called the ChangeMaker Campaign.
Since April 2016, the Board of Directors, new executive director and staff have
focused on organizational renewal. During this time Healing Transitions has sought
outside assistance including, contracting with Burkhead Brand Group to help launch
the ChangeMaker Campaign and retaining moss+ross to complete a development
assessment and fundraising plan. One of the recommendations from the moss+ross
assessment, is to hire a Development Coordinator to help us achieve our fundraising
goals and to effectively provide value to our donors.
Impact
We pride ourselves on the commitment to provide services on demand, 24/7, at no cost
to the individual. Another distinguishing feature of our organization is our
commitment to work with individuals as many times as is needed. Finally, we utilize a
peer-to-peer approach that both empowers individuals and offers hope through the
living proof that current and former participants provide to the new person.
We have a well-documented history of the impact of our peer-driven recovery
program. Our most recent recovery outcomes found that 90% of individuals who
completed the recovery program were in stable recovery one year after completion. And
despite a 62% increase in Wake County's population, homelessness has been reduced
by 40% as a result of coordinated efforts in the community, including Healing
Transitions.
Additionally, this year's survey of alumni employment yielded an estimated $4.6
million in employment tax withholdings, significantly surpassing our cash operating
budget.
Opportunities
We are currently challenged with having the availability to continue providing services
the same day the person asks for help. The demand for our services has increased 140%
since opening and the number of individuals served has increased by 75%. We are
currently in the exploratory stages of a capital campaign in order to meet the growing
demand for services. Expansion will increase our capacity to help more individuals
rebuild their lives.
Additionally, with the development assessment and fundraising plan, reenergized
Boards, staff, and other supporters, we have the opportunity to create a strong
development and fundraising program.
Candidate Description
Reporting to the Executive Director, the Development Coordinator is an active
participant in making and implementing fundraising and communications decisions for
Healing Transitions. In partnership with the Executive Director and Communications
Coordinator, this position will assist with all fundraising, development, and
communications activities.
The successful candidate will help forge new relationships to build Healing
Transitions' visibility, impact, and financial resources. The Development Coordinator
will design, implement, and oversee a comprehensive written plan for cultivating and
soliciting individual, corporate, foundation and government donors, as well as assisting
with external communications. This position will have primary responsibility for
expanding Healing Transitions' donor base/pipeline and working closely with the
Executive Director to secure funding for new initiatives, including a likely capital
campaign. In addition, the Development Coordinator will work closely with the
Development Committee once they are in place and will be responsible for staffing this
committee and supporting its work.
General Responsibilities
• Supports and partners with the Executive Director, members of the Board
and Trustees, and members of the Development Committee, and a future
capital campaign committee, on all major fundraising initiatives, priorities,
and dollar goals.
• Collaborates with the Executive Director and Treasurer to develop and
implement Healing Transitions' financial strategy.
• Actively supports the Executive Director to develop and implement the
approved 3-year comprehensive development strategy based upon the just
completed development assessment and fundraising plan provided by
moss+ross. This will include the creation of a comprehensive annual fund plan
and the identification and solicitation of top 50 – 100 donors for the proposed
capital campaign and other initiatives as identified through the strategic
planning efforts.
• Assists with the planning and implementation of special events which support
Healing Transitions' development goals.
• Works with the Executive Director and key volunteers to set and implement the
strategy, message, and vision for fundraising initiatives and communications.
• Staffs the Development Committee. Assists the Executive Director in the
staffing of the Boards of Directors and Trustees. Will help staff the proposed
Campaign Committee.
• Helps prepare regular and ongoing reporting of fundraising goals and totals to
the Board and the Development Committee.
• Helps design unique recognition opportunities for donors. Assists with writing
and proposal development with a collaborative approach, as needed.
• Sets the agenda for the Development Committee and other key volunteers
meetings. Works closely with the Communications Coordinator and Business
Operations Manager to monitor all donor information and assists with data
tracking and management.
• Develops and implements a stewardship program aimed at cultivating deeper
ties with donors.
• Helps the Communications Coordinator and Business Operations Manager as
needed with drafting thank-you letters, annual fund letters, and other
correspondence to support fundraising initiatives.
• Will be responsible for supervising the Communications Coordinator and
collaborating on communications driven projects.
• Depending on Healing Transitions' decision to proceed with a capital
campaign, the Development Coordinator may also be responsible for helping
to hire, train and supervise a half-time Campaign Coordinator who will support
the capital campaign planning, preparation and implementation efforts.
Requirements
• 2 – 5 years of experience
• College Degree
• Exceptional writing and excellent oral communication skills
• Highly organized, thorough, and detail-oriented
• Ability to multi-task and manage several projects at once
• Solid professional computer experience with Word, Excel, internet tools and
donor database management software (i.e. DonorPerfect)
• Grant writing experience
• Project management experience
• Supervisory experience
Environment and Culture
At Healing Transitions, there's a lot of laughter in the office, and yet we take our work
very seriously. We are informal, but with a high degree of professionalism. We work
hard, care a lot about our mission, and work both independently and as part of a
team. These may seem like impossible contradictions, but we are a family here. We
have a culture of inclusion where everyone feels valued, has a voice and is
encouraged to have courageous conversations that propel our organization forward.
We lift each other up and are always willing to help our fellow coworkers succeed.
Compensation and Benefits
Benefits include:
• Membership in Costal Federal Credit Union
• PTO accrual upon start date and earned after completion of the first 90 days of
full-time employment, with an accrual rate each pay date
• Paid holidays
• Medical, dental and vision through United Healthcare, for which the employer
pays 75% of medical and dental premium and 100% of the vision premium
• Life insurance and long term disability at no cost to the employee
• Workers Compensation beginning day one of employment and at no cost to the
employee
• Simple IRA savings plan in which you are 100% vested day one and the
employer matches up to 3% towards retirement
• Other outside supplemental plans offered, such as Aflac, National Liberty
insurance and Colonial insurance
• Salary and overall compensation will be commensurate with the experience and
background of the successful applicant
Application Process
Please email your cover letter and resume with 2 – 3 professional references to
Chanda Scott at cscott@healing-transitions.org by July 21, 2017.