Provisional Class Training – November 2021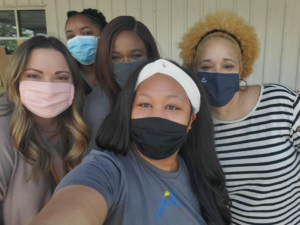 The November provisional training on  11/1 and 11/3 on Zoom will focus on leadership.  Amazing JLR women share TedTalk-style talks covering a variety of leadership topics.  Training will also highlight our annual Spree campaign and willingness to serve opportunities.
On November 29th, the provisional class will participate in The Poverty Simulation experience to promote poverty awareness, increase understanding, transform perspective and inspire local change. Poverty is a reality for many individuals and families. But unless you've experienced poverty, it's difficult to truly understand. The Community Action Poverty Simulation (CAPS) bridges that gap from misconception to understanding. CAPS is an interactive immersion experience. It sensitizes community participants to the realities of poverty.
If you're interested in joining our next Provisional class, click here for more information.