Provisional Class Training 2021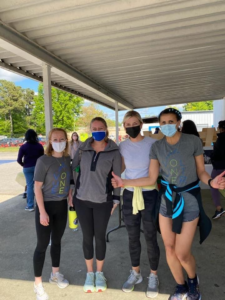 The trainings for our provisional class focus on the pillars of the Junior League of Raleigh – commitment, service and leadership. September's training focuses on service.
Each color group leader will lead her group of Provisionals through a variety of exercises to explore what service means to the JLR. Participants will discuss past service, what led them to the JLR, and will learn statistics about poverty in Wake County and how we strive to alleviate that poverty and assist women and children through our various community placements.