Note in the Pocket Spring Clothing Drive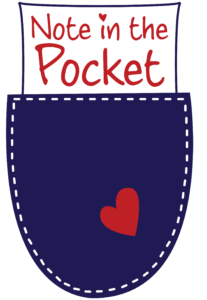 Refresh your closets this spring by donating your gently used clothing to Note in the Pocket and helping Wake County children in need! Note in the Pocket is looking for school-appropriate clothing for grades K-12 preferably donated in kitchen size trash bags but will welcome clothing donations of all sizes.
Address: 4730 Hargrove Rd. Raleigh, NC 27616 (the backside of Crossroads Fellowship) As you turn into Crossroads Fellowship please take the road on the right around to the backside of the building. We will be outside ready to collect your donations!