National Volunteer Month During COVID-19
While most of our communities are shut down and in quarantine during the Coronavirus crisis, there are many individuals, families and children who still need our help now more than ever. April is National Volunteer Month. This month the Junior League of Raleigh has opportunities and resources available for safe volunteerism and support. Read more on how our JLR volunteers are making the most of this unique April to still make a difference in our community.
BackPack Buddies and Virtual Touch-a-Truck®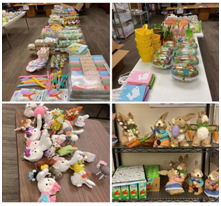 It is critical that we continue to support and inspire our most vulnerable children during the Coronavirus outbreak. North Carolina currently ranks ninth in the country for child food insecurity and those needs will continue through the current crisis. Because of the dedication of our members, community support, and donations from Cost Plus World Market, we were able to make an additional 155 bags of Easter goodies to bring smiles to children in need this month.
To remain safe during this uncertain time, we canceled our popular spring Touch-A-Truck® event.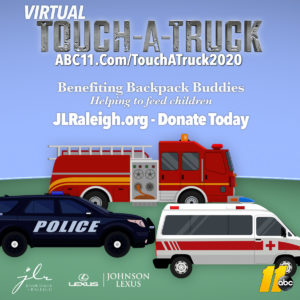 However, we can still offer fun truck tours and work to raise money for BackPack Buddies with our partners at ABC 11 WTVD.  Families can tour nearly a dozen local trucks safely at home. Your generous donations go directly to BackPack Buddies to ensure help is provided to the most vulnerable during this time. Food needs continue for hundreds of children at Lacy, Root, Hunter, Conn and Beaverdam Elementary Schools. In past years, Touch-A-Truck has also raised thousands to feed kids at YMCA Camp High Hopes.
Click here to tour the trucks!
Click here to donate and help us continue these efforts.
AventWest Children's Mentoring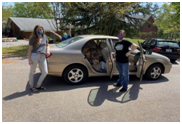 The Junior League of Raleigh partnered with AventWest Children's Mentoring, Interfaith Food Shuttle, and Cost Plus World Market to ensure that children in need had food and a special visit from the Easter bunny this month. The education, mentoring, and resources that these children receive are valuable tools to ensure their academic success.
Brentwood Boys and Girls Club
The Brentwood Boys and Girls Club continues to serve the community during this crisis. Programs, meals, and support are being offered to the communities and families who need it most. The Brentwood Boys and Girls Club has been busy with food drives, distributing free hot meals, and providing school supplies and materials.
Click here for more information and to contact the Brentwood Boys and Girls Club.
SAFEchild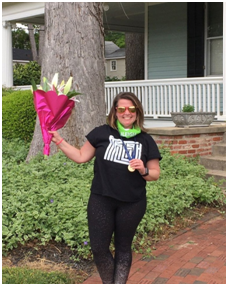 It's not only National Volunteer Month, but also National Child Abuse Prevention Month and our community partner SAFEchild is still working to eliminate abuse and empower families. JLR member and SAFEchild Board member Christina Coffey, found a way to remain socially distant and still raise thousands of dollars for SAFEchild by walking 100 miles around Raleigh. Finishing this weekend, Christina ended her trek at the SAFEchild house on West Morgan St. as friends cheered her on from a safe distance.
Note In The Pocket
JLR community partner, Note in the Pocket, works to clothe impoverished and homeless children in Wake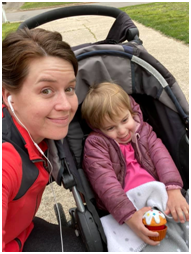 County with dignity. All year long, JLR members donate their time and resources to sort donations and raise money. Note in the Pocket's largest annual fundraiser, the Socks & Undies 5k Rundie was moved to a virtual event. Hundreds of runners laced up this past weekend and ran in their own neighborhoods. Runners may not have been able to be together in person, but more than 700 runners around the country laced up to help this local organization.