Announcing the first JLR book club book of 2022 – drum roll please.    It's Always the Husband: A Novel by Michele Campbell.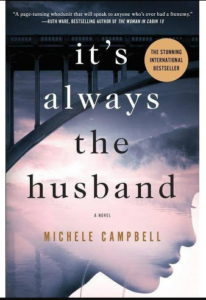 Interested members please join us Saturday, January 29 at 10 a.m. at Wye Hill!
RSVP to Kate Mullins at KHLMullis@gmail.com! If you are interested in the GOAT location, please email Kate and if there is enough interest, we can do both locations!