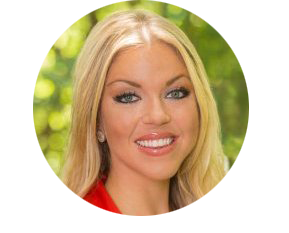 "Stop the Crazy!  5 Keys to Radically Effective Time Management"
Elyse Archer is a sales and business coach with Southwestern Consulting, the owner of Six Figure Sales Coaching and a member of the Forbes Coaches Council.
Elyse graduated from UNC Chapel Hill with a degree in Journalism.  When she realized her journalism salary wouldn't cover her shoe habit, she quickly pivoted into sales. She has been a top producer in all sales positions ever held and has trained thousands of sales professionals and business owners on what it takes to be a top producer in sales today. Her life philosophy and training style are both centered around the wisdom of Jim Rohn, who stated that "In order to have more, you have to first become more."
Outside of work, Elyse is a co-founder of the Triangle Sales Think Tank, a co-host of the Linking Into Sales podcast and the founder of the New Outlook Project. She is passionate about animal rights, reading and finding awesome vegan food.
Social Media:
Website: http://sixfiguresalescoaching.com
Facebook: https://www.facebook.com/sixfiguresalescoaching/
Twitter: https://twitter.com/elysearcher
LinkedIn: https://www.linkedin.com/in/elysearcher/
Instagram: https://www.instagram.com/elysearcher/