eLink – September 6, 2016
Team Backpack Buddies: Back in Business
Packing school lunches and planning dinners can be a real drag, day after day. But imagine you couldn't afford to put food on the table for your children. Imagine you had no answer to the simple question, "Mom, what's for dinner?"
With the support of JLR's BackPack Buddies, moms and dads across Raleigh have an answer when their child starts asking for food on the weekends.
Team BackPack Buddies is back in business with the start of the school year, supplying more elementary school children with nutritious meals than ever before. Always striving to increase their support, Team BackPack Buddies added 25 children to their weekend meal program this year, taking the total number of students served each week to 125. That means that every Thursday morning, members of Team BackPack Buddies deliver 125 grocery bags filled with shelf stable milk, canned vegetables, canned protein, canned fruit, oatmeal and healthy snacks and fresh fruit to children at Hunter and Lacy Elementary schools. These students, who enjoy free and reduced breakfast and lunch during the school week, can rely on this food to get them through the weekend.
The 30 awesome ladies of Team BackPack Buddies, led by Co-captains Kate Haggas and Ana Maria Stines, have their Tuesday night packing system down like clockwork. However, they still need your help. Here's what you can do:
Donate plastic grocery bags. BackPack Buddies use over 1,000 plastic bags per month, so you can never donate too many! Take your old grocery bags to the collection box in the basement of the CCL.
Donate food. They are always looking for donations such as the following: canned vegetables, canned fruits, canned protein (tuna, chicken, beans), shelf stable milk, breakfast bars. Drop off food donations at the CCL.
Organize a food drive. Visit the BackPack Buddies page for ideas.
JLR Staff Spotlight: Natalie Cox
With an official start date of Wednesday, August 31, Natalie Cox is the newest addition to the JLR staff. She joins us as the Administrative and Rental Assistant, responsible for providing administrative support to the officers and members of the JLR, serving as the front desk receptionist, meeting and greeting guests and coordinating logistics for Julia Jones Daniels Center for Community Leadership (CCL) rentals.
Natalie grew up in Brookneal, VA and moved to Raleigh to attend Meredith College, from which she graduated in 1999 with a degree in psychology and a minor in communications. She currently lives in Raleigh with her husband, Brian, a civil engineer and graduate of NC State, and her two children, Emin, a sixth grader at Martin Middle School and Mary Chandler, a third grader at Fred A. Olds Elementary School.
In her spare time, which she wishes she had more of, Natalie enjoys playing tennis, heading to the beach and attending NC State football games. Natalie is excited to be a part of JLR and said, "I am so impressed with how involved JLR is in the community, from Backpack Buddies to SPREE! I am very impressed with the positive presence JLR has in the community. The city of Raleigh is a better place because of the dedication and hard work of the JLR's volunteers."
You can welcome Natalie and reach out for your administrative or CCL logistical needs by email at adminrental@jlraleigh.org or by phone at 919-390-1061.
IN THE COMMUNITY
Christmas in September!!
The Heritage Park community placement team will be collecting donations for their annual Holiday Shopping Spree at the GMM on Tuesday, Sept. 13. In December, Heritage Park students will use points that they have earned throughout the year to pick out gifts for themselves and for their families. These gifts mean so much to the kids! Please bring new or gently used toys (for boys/girls of all ages), housewares and gifts for moms and dads to the meeting. For more information, contact Heritage Park Co-Captain, Kate Burnie at kateburnie@gmail.com.
InterAct Donations
Team InterAct will be collecting donations at the GMM on Tuesday, Sept. 13. Donations will help kids of all ages, babies to teens, participating in support groups and living the emergency shelter.  Please consider donating snack items including chips, crackers, goldfish, cookies, juice boxes and baby puffs, as well as school supplies. For more information, contact InterAct Co-captains Lisa Coston Hall at lisacostonhall@gmail.com or Liz Cahoon at lisacostonhall@gmail.com.
Looking for a way to help the flooding victims in Louisiana?
The Junior League of Raleigh will be collecting donated items to assist those affected by the historic flooding.  The needs of those impacted by the floods are exponential.  We have the opportunity to support the recovery and rebuilding by helping to meet the needs of women and children affected.  Please see details below about items being collected and where to bring them.  It is a privilege for our League to be a part of these efforts and support those in need.  #jlrimpact
Who benefits from donations: Louisiana Flood victims
What they need: Diapers in sizes newborn to 5, feminine hygiene products and gift cards in $20 amounts for Target and Wal-Mart
When they will ship: October 3, 2016
Where to bring items: September GMM (9/13) there will be a designated table to drop off items.  If you cannot make it to the September GMM, please bring items to CCL by 10/2/16.  There will be a bin in Room 132 (right off the Boardroom) where you can drop your items.  Please note, if you are donating gift cards and bringing them to the CCL, please give them to a staff member.
Project Palooza!
Join Project Enlightenment's Foundation on Saturday, Sept. 10, 2016, 10 a.m. to 1 p.m. at 501 South Boylan Avenue, Raleigh, NC 27622, for Project Palooza! Project Palooza is a celebration of Project Enlightenment's dedication to children, families and educators. This family fun day will include games, balloon art, face painting, crafts, fire truck tours, music, book mobile and prizes for the kids. A $5 donation per family is appreciated. For more information, visit projectenlightenmentfoundation.org or contact the Project Enlightenment Foundation at ProjectEnlightenmentFoundation@gmail.com.
Shop for Success Triangle!
Join Dress for Success Triangle NC on Thursday, Sept, 15, 2016, 5 p.m. – 8 p.m. at 1053 Whitaker Mill Road for Shop for Success! This exclusive VIP shopping event will bring together the Triangles most fashionable women and will benefit Triangle women transitioning into the workforce through Dress for Success Triangle programs. Attendees will enjoy exclusive deals on brand new designer and brand-name merchandise. For more information about Shop for Success Triangle visit Dress for Success Triangle NC or email denise@dfstriangle.org.
Downtown Raleigh Alliance Women with Vision Lunch
Please join the Downtown Raleigh Alliance on Wednesday, Oct. 12, 2016 from 11 a.m. – 1 p. m. at the Sheraton Raleigh Hotel, Oak Forest Ballroom for their Women with Vision Lunch.
A new event this year, the DRA's Women with Vision Lunch will create an environment of open dialogue among career-minded women. It brings together those of various ages and industries who value a strong sense of community and seek to learn professional insight from esteemed leaders. The luncheon begins with a brief networking session and concludes with a light lunch and a panel discussion led by women who play a leadership role in shaping business with vision.
The discussion will focus on the similarities and differences of women who lead in the key sectors of our economy (corporate, government, nonprofit, and entrepreneurial), their leadership styles, and how they support a vibrant downtown. Our distinguished panelists include:
Mary-Ann Baldwin, Council Member, City of Raleigh
Dr. Tashni-Ann Dubroy, President, Shaw University
Kim Hammer, Owner, Bittersweet
Gayle Lanier, Senior Vice President of Customer Services, Duke Energy
Caroline Sullivan, Commissioner, Wake County
Adrienne Cole, Executive Director of Wake County Economic Development, will moderate the panel discussion. Tickets are $25 for DRA members and $35 for non-members. For more information or to register, please visit Go Downtown Raleigh.
Bargain Box Donations at September GMM
Back by popular demand, the Bargain Box GMM Quota event will now be available for all non-small group meetings this League year! Don't miss your first opportunity to bring your quota donation to the September GMM!
Here's how it works:
Sign up in advance of the meeting in the sign up section of the JLR website. Sign up will begin 

Wednesday, Sept. 7

and will close 

Tuesday, Sep. 13 at 2 p.m.

!  Please note, advance sign up is required for the team to accept your donation at the GMM.
Members must bring a minimum of 10 pieces of clothing and a maximum of 15 pieces of clothing items (no housewares, shoes or accessories at the GMM please) to the September GMM and receive quota credit for them!
Items MUST be hung on Bargain Box approved hangers.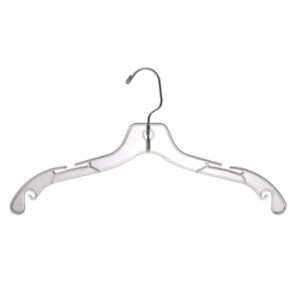 For more information, please contact Bargain Box Co-captain Sarah Jacks at sarahbutlerjacks@gmail.com.
SUSTAINERS: THINGS TO REMEMBER
Community Service Opportunities
From the Member page, go to Resources, then Sustainer Resources or view your Community Service Opportunities here.