Come One, Come All: SAFEchild Founders and SAFEchild Friends
Help us kick off and plan SAFEchild's 25th Anniversary!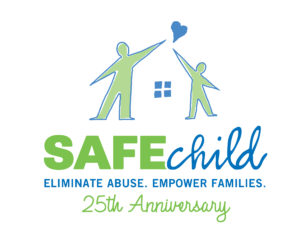 Wednesday, August 23
5:00 to 6:30 p.m.
Julia Jones Daniels Center for Community Leadership
Enjoy fellowship, fun and get involved in this milestone event!
RSVP to Cristin DeRonja
Keep Calm and Carolina On Gives Back to JLR
When Louise Alfredson listened to an "aha" moment she had in October 2015, she took a big leap out of her comfort zone. The inspiration for "Keep Calm and Carolina On" derived from her two sons, both Carolina grads, and her drive to overcome major changes in her life. The strength of the simple words, Keep Calm and Carolina On, remains her mantra. Joining JLR as a 55-year-old empty-nester also pushed her out of her comfort zone. Both led to the creation of her new business.
Louise would like to repay the gifts she's received by donating 10 percent of the cost of each shirt purchased by Junior League of Raleigh active and sustaining members to the League. Visit www.keepcalmandcarolinaon.com to explore her products.
SAFEchild Seeks Development Coordinator
The Development Coordinator is a key member of the Development team, advancing the organization's mission by executing a development plan focused on diversified revenue and increased community engagement. The position requires a willingness to become well-versed and comfortable with the facts about child abuse and neglect while embracing SAFEchild's mission and programs. Establishing and maintaining effective working relationships and communication with donors, staff, volunteers and all constituents of SAFEchild is a fundamental part of the position. General duties include organization communication, donor stewardship, grant support and special event coordination. The person in this position will gain mastery of the donor database and ensure accurate donor information is regularly communicated to the executive director and development director. The Development Coordinator reports to the Development Director.
Please submit resume to Stephanie Davage at sdavage@safechildnc.org.