Celebrate Black History Month 2017
The Junior League of Raleigh celebrates Black History Month by recognizing some of our outstanding members. These women embody our mission of promoting volunteerism, developing the potential of women and improving their community through the actions they take every day, personally and professionally. Their continued commitment to the League enables all of us to enhance the quality of life and the future of Wake County.
Have you Met?
Rhonda Hubbard Beatty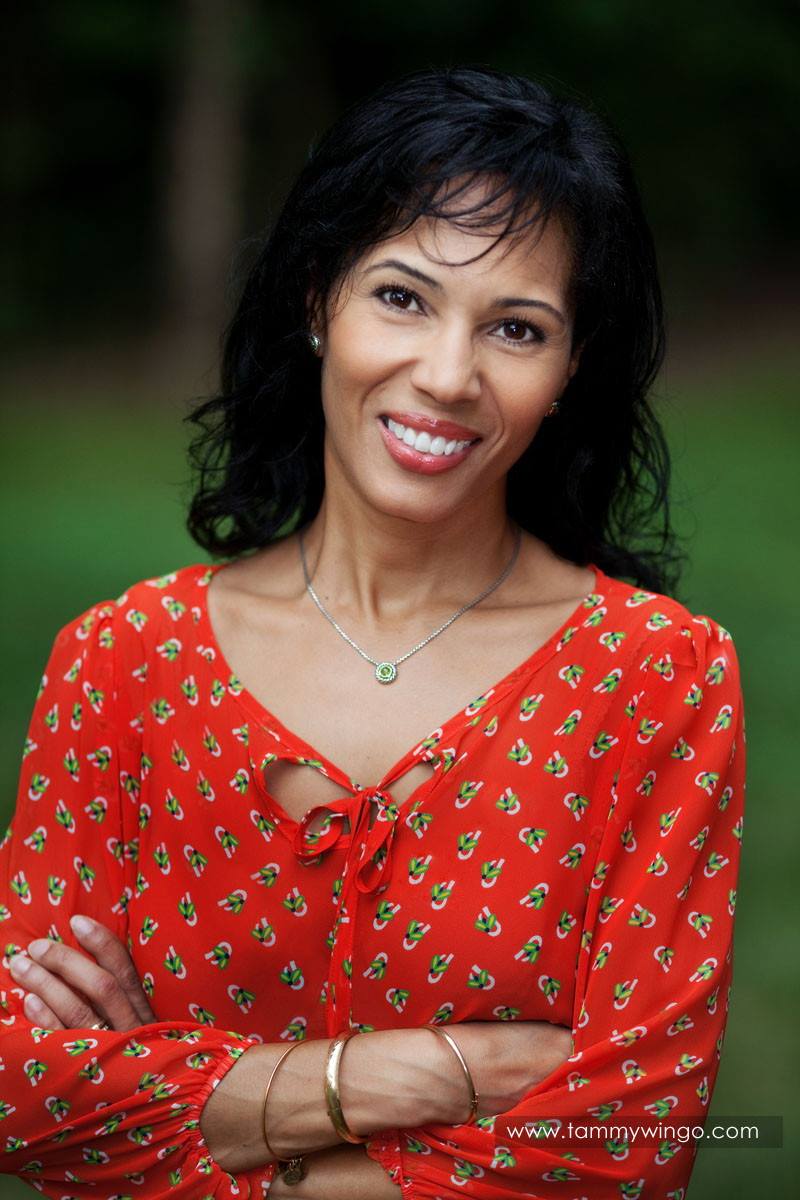 As a child, Rhonda Hubbard Beatty learned what service looked like by watching her mother, Edith Hubbard. She saw her mother serving her community in a variety of ways and learned this lesson: Service is a personal commitment. So when Rhonda joined the Junior League of Raleigh in 2001 as a Provisional, she was thrilled to see the many ways she could connect with — and serve — her community, all the while nurturing her own leadership potential.
In more than 15 years with JLR, Rhonda has been a leader across the organization, serving as co-chair of the 2009 Governor's Inaugural Ball, Communications and Strategies Vice President, Membership Vice President and co-editor of theLink and eLink. Looking back on her first leadership experience as IB co-chair, Rhonda has no doubt that a core mission of JLR is to develop the potential of women.
"Working with a group of talented and dedicated woman on the inaugural ball, while also using my communications, event planning, media relations and television production skills, was an awe-inspiring experience," Rhonda said. "There is no other organization that can offer the leadership development experience on an event of this magnitude. At the end of the placement, we won Team of the Year, and I developed relationships with people who are, to this day, some of my most cherished friends."
While Rhonda had an established career in public relations and special events planning before joining JLR, she credits the League with helping her gain new skills during her stay-at-home mom years.
"Being a part of the League was a wonderful way to bring together my professional skills, passion for serving the community and desire to connect with like-minded women," Rhonda said. "I enjoyed placements that allowed me to continue to use my skills as a communicator and event planner as well as my skills as a domestic engineer."
Rhonda, who now works in communications and marketing at the University of North Carolina at Chapel Hill, was purposeful in selecting placements over the years that allowed her to grow professionally, while also impacting her community. She discovered that when she was ready to resume working full-time, it was much easier to re-enter the workforce because she had a wealth of relevant experience with the Junior League of Raleigh.
Rhonda's League activities always circled back to service. At the end of each placement, her volunteer efforts left her with a sense of fulfillment and purpose.
"Serving is incredibly rewarding," Rhonda said. "Serving with women is a special privilege. But by far, I have been impacted the most by the joy of working with and in the community, and developing deep friendships with my fellow JLR members as a result of serving together."
Rhonda also values JLR's commitment to accepting and serving the entire community. Coming from a diverse background herself, Rhonda loves the increasing diversity she has seen in JLR's membership over the years.
"I appreciate that the JLR looks at itself, into the community and at its membership to see what the needs are, then develops ways to meet those needs," she said. "There is a fine line to matching need and service in a diverse community. I am proud to be a part of an organization that is thoughtful in its interaction with its membership and those we serve in the community."
Selene Brent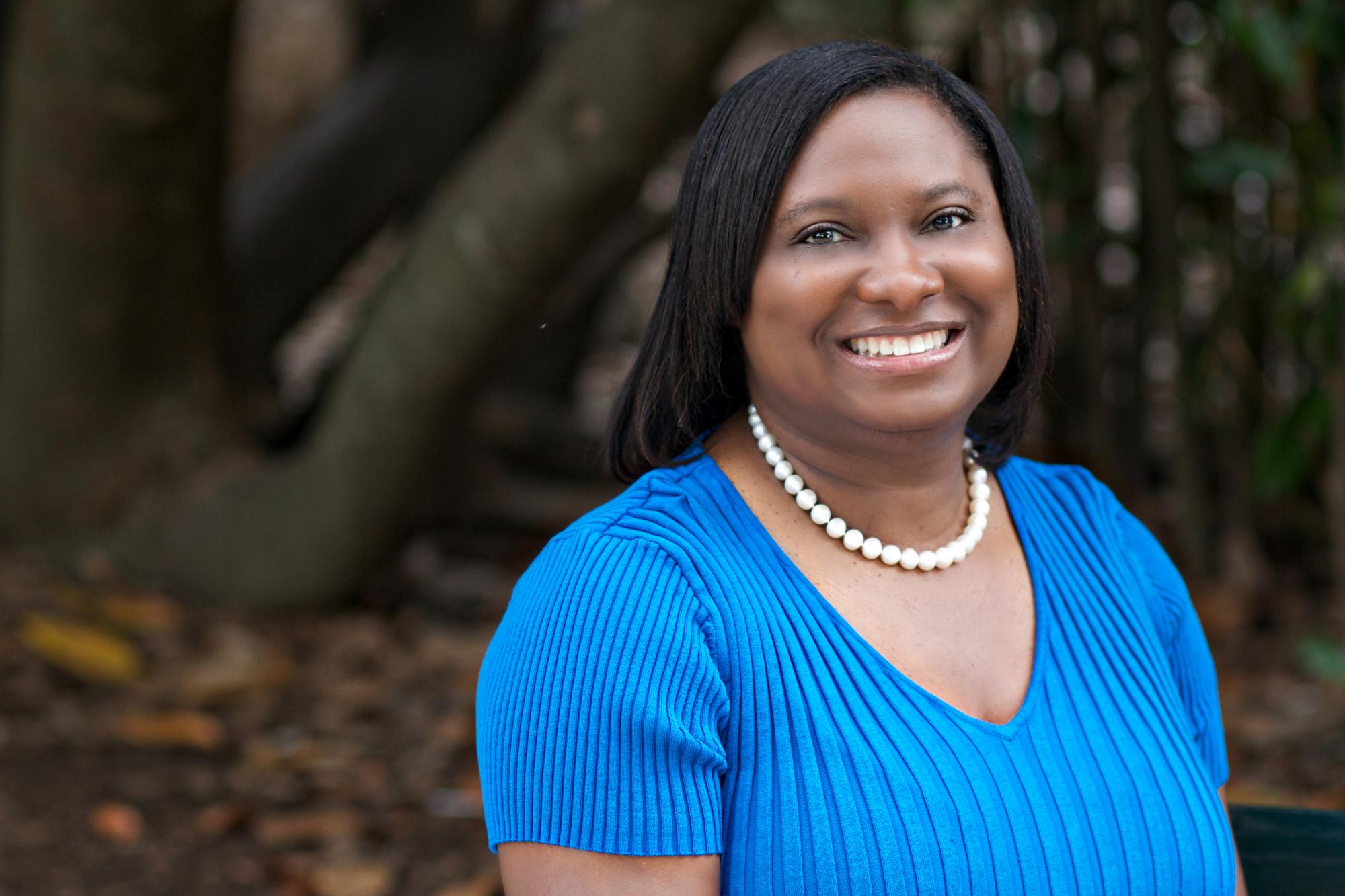 As president of the Junior League of Raleigh during our 85th anniversary celebration, Selene Brent learned a great deal about JLR history. And as she presided over the JLR anniversary exhibit at the City of Raleigh Museum, she knew she was part of that proud history.
"It was heartwarming to see how so many women before me laid the foundation for me to come through and continue their legacy of the service," Selene said.
Selene has both shaped, and been shaped by, the Junior League of Raleigh. Since joining as a Provisional in 1997, Selene has served in placements all across the organization, from Bargain Box to Nominating to President. She brought with her leadership experience from her sorority, her church and her job as a program/project manager at Cisco. But she found the League stretched her, as a person and as a leader.
"One of the most important things the League has taught me is not to be afraid to try new things," Selene said. "Even if you don't succeed, at least you tried. Working in teams to plan, implement, budget, and coordinate projects are skills that I use every day as a project manager but they are also skills that I have been able to use through being on and leading teams and the Board of JLR."
Selene, who describes herself as shy, credits her role as Junior League of Raleigh President for bringing her out of her shell. When she found herself having to represent JLR at meetings around the community almost weekly, she learned that she became more comfortable with practice.
"In order to represent the League well, it meant that I had to become a person who would be bold, introduce myself or stand up and talk about the League," she said. "Most of the time I was pretty nervous, but I knew it had to be done. "
As JLR President, Selene focused on growing diversity in our organization. Looking back, she sees our community placements as being key to JLR's commitment to diversity. Kids on the Block is all about showing the multiple facets of diversity and acceptance. Heritage Park provides mentoring to predominantly African American children. As our members go out into these programs, not only do they help develop young minds, but the members learn how to integrate with people who do not look like them.
"Diversity is a two-way street and I think we all learn from embracing it," Selene said. "I think as we walk into these settings and work directly with these young people, we are changing their minds and teaching them not to be afraid of others who don't look like them or speak like them. If we can reach young people who may be struggling with their identity in society, and if we can keep an open mind and throw away the stereotypes we may have formulated, we as the Junior League of Raleigh are taking those first steps to make this world a much much better place."
Tarsha Burroughs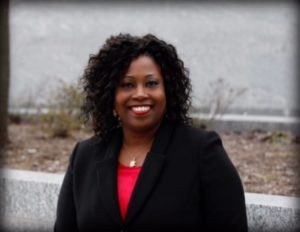 Tarsha Burroughs is just the kind of member who makes the Junior League of Raleigh stronger. Though she's only a second-year active member, she brings worlds of experience and leadership to her League role as assistant co-editor for the Link and the Leaflet. For nineteen years Tarsha has worked in various education roles, as a teacher, instructional coach, and now in human resources. Prior to that, her time serving in the armed forces broadened her perspective of the world and honed her attention to detail. A love of photography and an interest in gathering and sharing information led Tarsha to her current placement as assistant co-editor.
Tarsha appreciates that the Junior League has given her the opportunity to broaden her reach in community service projects. With the opportunities that the Junior League presents, she enjoys the platform to work with professional, like-minded women who are willing to make an impact in Wake County.
Tarsha is proud to be a member JLR and recently commended JLR leadership for showing grace under fire during the Inaugural Ball weekend.
"This proved to me that I am among some of the smartest and strongest professional women in the world," Tarsha said.
Koren Townsend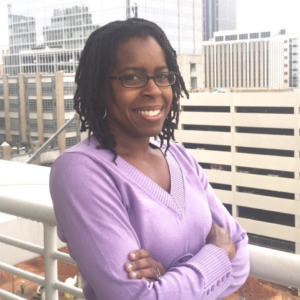 In her short five years as a JLR member, Koren Townsend has made a big impact. As a first-year member of the Nominating Committee, Townsend says, "I'm honored to be a part of the team that helps steer the direction of JLR for the next year. I don't take this position lightly and want nothing but the best for the League."
Townsend has always had ties to community service. "At an early age, my parents were very visible in our community back home so I learned by example, and my hope is to set an example for my children," Koren said. She wants her love of volunteerism to make an impact on her service in the League.
As a volunteer for the Susan G. Komen Foundation in North Carolina, she has traveled from the Triangle to the coast since 2002 to assist in events, serving on committees and actively participating in fundraising. She says she has utilized all of these skills during her service with JLR.
As an African-American woman, seeing JLR Past President Linda Brown Douglas on the cover of a local magazine sparked Townsend's interest in the League. She says Douglas's professional accomplishments and being the first African-American JLR president, inspired her to seek membership. Now, as a member of Nominating, Townsend "strongly feels we need to continue to promote all types of diversity amongst our leaders."
Once in the League, Townsend had the opportunity to serve under another African-American President, Selene Brent, as a Co-Captain of the Public Relations team during the 2014-2015 year. As her first leadership role in the League, Townsend says she was delighted to have been given the challenge. She is especially proud that while serving as a photographer for the Link, her photo was used on the cover and that the photo showed the diversity within the League.
Townsend says the League has given her "the privilege of working with some remarkable women. I've been able to think outside the box and move into areas of the League that are new to me." She says that the League has increased her speaking, leadership and networking skills through her placements.
Though she has had many wonderful experiences during her time in the League, one does stick out in her mind. "When my provisional group assisted in the StepUp Ministry's Easter Celebration, I knew all the time and work spent planning the event was worth it. When I saw the pure joy and excitement on the children's faces, it confirmed even more how much JLR is truly committed to the children in our community."
Linda Brown Douglas
For 23 years, Linda Brown Douglas has led the Junior League of Raleigh with creativity and passion, making history as the first black President of the League. She came as a provisional transfer from the Junior League of Charlotte in 1992. Now, as a sustainer, she most recently brought her experience to the latest Inaugural Ball.
Linda says she has been a part of every ball since she came into the League. That's seven Inaugural Balls! She remembers her first one very well.
"I gave birth to my daughter in March 1993 so I was six months pregnant during my provisional year ball," Linda said. "I didn't want to buy a gown to accommodate my 'baby spread' so I volunteered to help with decorations. That was a fun introduction to the League. There's something about putting energy into a project you realize will impact more people than you can imagine. It's always rewarding," she said.
Linda now works as Director of Volunteer Engagement for The University of North Carolina at Chapel Hill. She credits her League experience with helping to expand her skills.
"The organization has made me try some things I might have never considered," Linda said. "When I was on Arrangements, I remember thinking, 'I have no idea what I'm doing.' That's funny now, when you consider that much of my work career since then has had an arrangements component."
It was serving as JLR President in 2007-2008 that Linda says was most memorable. Linda commented, "I have said this many times, but I will never forget the support I felt, especially from the Board and past Presidents, when I was President. I hope every President has an opportunity to feel that. It was like I had this team of women cheering me on. They were working just as hard as me (or maybe harder), and I could tell they wanted all of us to succeed."
Mary Tazewell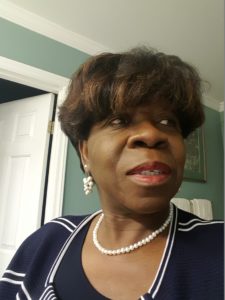 As a second-year active in the Junior League of Raleigh, Mary Tazewell has taken an important stance in encouraging women of color to get involved in the League early.
Mary, like many others, joined the League because she was impressed by the mission and vision of the Junior League of Raleigh. Mary also had another reason for joining.
"I joined because it helps to develop the potential of young women," Mary said. I see that there are few young women of color involved, so I want to encourage them to get involved early. It helps you as you advance your career to be involved in organizations like the Junior League of Raleigh."
Mary considers herself to be a mature and wise woman. She looks forward to her retirement and continuing to be involved with committed and positive volunteerism, while encouraging more young women of color to get involved.
Mary is currently serving as a member of the InterAct team. This placement has given Mary the opportunity to be part of many wonderful and impactful experiences. As she described her time at the InterAct holiday bazaar, she was able to see the big picture and why volunteering was so important to her.
"The beautiful part of it all was that everyone was kind and respectful of each other," she said. "What a wonderful thing. We need more of this throughout the entire year, love and respect for each other."
Marsha Bailey Curtis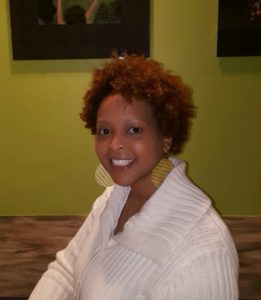 Though Marsha Bailey Curtis has served just two years as an active member of the Junior League of Raleigh, she has already taken on leadership roles and learned from other members she considers mentors. Marsha is a gifted vocalist and performer, but it's her gift of an outgoing personality and genuine love of people that make her a League member others count on to build team camaraderie.
Marsha began her time in the League with a goal and a mentor on the President Support Team. "This placement was during my First Year Active in the League, which by some was a huge accomplishment in itself. I was fortunate enough to meet Board members and be actively engaged in various meetings and trainings.  I additionally learned about the communication, scheduling, planning and preparation prior to the start of all General Membership Meetings. This placement also afforded me to be a part of the 85th Anniversary Committee for the League. I will always appreciate and be grateful to Selene Brent for giving me the opportunity to serve. Her belief in me is the driving force behind my passion."
That passion led her to be the Social Media Chair for the Annual Fund.  "I believe in the work and support that we provide as an organization to the community.  I selected the Annual Fund as my placement because the main goal of the team is to promote the Junior League of Raleigh and its initiatives in order to help secure funds to ensure continuous service to the community," she said.
Marsha has a great future ahead of her in JLR as she continues to grow and, no doubt, become a mentor for others. She says of the League, "I believe that part of the strength of the League is giving willing ladies the opportunity to grow and learn. I have been fortunate enough to come in contact with some women in leadership who have encouraged me to continue to try for various roles and opportunities, even if I may not get the desired outcome.  As a result, I have grown a stronger sense of believing in myself, even if others may not see it at the time. One quote that I absolutely love and remind myself of often is from Angela Bassett. 'Don't settle for average. Bring your best to the moment. Then, whether it fails or succeeds, at least you know you gave all you had. We need to live the best that's in us.'"
DeShelia Spann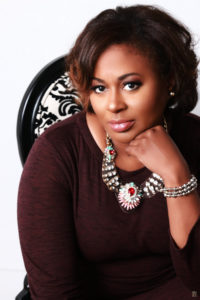 For DeShelia Spann, giving back is a standard of living. From her earliest memories of service as a Girl Scout in Charlotte, N.C. to her varied work across the Wake County community, DeShelia has a deep passion for social good and helping nonprofits become more sustainable so that they, in turn, can serve even broader populations. Joining the Junior League of Raleigh more than 12 years ago was a natural fit for her interests and talents.
When you meet DeShelia, you are immediately immersed in her energy and enthusiasm. A Director of Strategy for Harte Hanks, DeShelia's professional expertise in social and digital marketing are no match for her larger-than-life personality. Frequently the center of a discussion and unapologetically opinionated, she is upfront that the League has allowed her to build her skills, and she wants to pay this forward. As this year's Vice President of Training for the League, DeShelia has had just the opportunity.
The only daughter of James and Kutricia Spann, DeShelia was raised in a home where the values of community service and activism were demonstrated daily. "As a young girl, my mom and her sister went door to door in rural NC communities registering African Americans to vote during a time when many struggled to find their voice," said DeShelia. "This sense of purpose and passion runs deeply in my roots."
Serving in the League has opened doors and created opportunities for DeShelia to get involved with organizations she hadn't has as much exposure to before. From her first year as Co-editor for the League's magazine – the Link – to her experiences as a guardian ad litem, advocating for children across North Carolina, to her recent experiences in Communications and Training for the League, DeShelia's impact is felt wide and deep. She is particularly proud of her role as Training Vice President this year.
"When you are well trained you can achieve anything," says DeShelia. "Knowing that our Training Council is helping develop future leaders of our League, who will ultimately serve and lead in the Wake County community, is a privilege. Getting to lead and work side-by-side with talented women is both inspiring and humbling."
Outside of the League, DeShelia is actively involved in the Raleigh Alumnae Chapter of her national sorority, Delta Sigma Theta. She is also an active member and volunteer at World Overcomers Christian Church. Additionally, DeShelia serves numerous nonprofits through her volunteer efforts, including: Habitat for Humanity, The Leukemia & Lymphoma Society, Catch-A-Fire, Carolina Poodle Rescue and is a past board member for the Mariposa School for Children with Autism. When she isn't creating B2B campaigns for clients or serving the community, you can find DeShelia traveling, reading or spending time with family.
Looking ahead, DeShelia says there is still much work to be done. Her work as an adjunct professor has shown her first hand the opportunities you create for people when you help them learn. Her goal is to use her professional knowledge, along with her leadership skills developed through the Junior League of Raleigh, to grow community agencies and nonprofits.
If you ever receive an email from DeShelia, you will see her favorite quote prominently featured in her signature: "Treat people as if they were what they ought to be and help them become what they are capable of," (Johann Wolfgang von Goethe). This subtle reminder is the embodiment of her approach to a life of service. "It is important as a League that we continue to develop our membership so that we can in turn continue to develop and impact our community," said DeShelia. "Together we are creating ambassadors for continued social change."